Should the
Mets
clean house and do a total Marlin-style reboot? It actually works pretty well for the Marlins as they DO compete for a ring every 5-10 years. The key here is what would classify a "Fire Sale" and what would simply be smart baseball mathematics.
Joel Sherman has shouted "Fire Sale!" for a while. When he says it, we know he's asking the
Mets
to trade Beltran, Rodriguez and Reyes. They aren't on the roster beyond 2011, so what is the harm? However, I don't REALLY see trading them as a TRUE "Fire Sale." A true cleaning house would likely see the departure of 90% of the current
Mets
.
My Question: Does Mr. Sherman mean that he wants a "Fire Sale" (selling all contracts that do not contribute to success for this team three or four years from now) or does he want to take advantage of some of our players with expiring contracts and/or high value?
Dearly Departed: 6/8

ths

of the Lineup
Jose Reyes, SS -
You've heard about the Jose debate before. Trade Jose as the
Mets
have no shot of winning now and need to rebuild. Jose is worth at least two +/++ prospects and likely 3-4 players. He's clearly going to be a Type A free agent so he'd net the
Mets
a 1st rounder and a compensation pick at minimum. As the sage Matt
Cerrone
has noted, there isn't a backup plan to Jose in place. Ruben
Tejada
could play SS but if you lose Jose's bat you need more of a replacement than
Tejada
gives you.
Daniel Murphy, 2B/1B -
Murphy has trade value? Yes, he does. He's played pretty solid 2B and he's proven to be a +hitting 2B while doing it. Add that he can man 1B and 3B reasonably well and more than a few teams might look at him. A lot depends on injuries and who the
Mets
would be willing to trade him for, but the
Mets
could get a + prospect in a deal for their blooming 2B.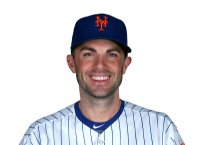 David Wright, 3B -
Trade Wright? I'm not for it, but this is me showing you what a "Fire Sale" would mean. Wright is going to go up in price and likely be looking for a large Ryan Howard/Ryan
Braun
pay-day in the next year and a half. Trade Wright for a bevvy of prospects and use them to craft a winning club. It's not as crazy as it sounds. Wright is under team control through 2013 and is still a great hitter and an okay defender. The
Mets
could ask for a boat of prospects for Wright and they'd probably get them from a team with a 3B vacancy looking to win NOW.
Carlos Beltran, RF/DH -
Beltran is hitting well and "Fire Sale" or not he's due to be traded. You can thank that no Arbitration clause. He's looked good both in the field and at the plate so there would be some takers but the risk of health is always present so his value takes a hit. You might get a + prospect for Beltran but more likely you get 1 or 2 guys who are in the upper levels of the minors and look like lesser
MLB
contributors.
As Robert points out the Arb Clause ends up not being a factor with Beltran's Age, Injury history and Salary. He'd earn to much in an arbitration case and the Mets wouldn't make the offer.
Jason Bay,

LF

-
Jason Bay happens to cost a lot so if the
Mets
could move him for a similarly light-
ish
package like Beltran's they wouldn't be crazy, $36+ Mil is a lot of salary to pick up. Jason Bay can help teams looking for a good hitting corner OF with some power. They'll need to have money or the
Mets
will need to pay some contract because he makes more than half the players on some teams combined.
Angel Pagan, CF -
Pagan is young and still under team control for another year. Even with a "Fire Sale" the
Mets
COULD keep him, but his skill set is replaceable. He'd get the
Mets
a middle of the road return. More than Beltran or Bay because of his age and price. Less than Reyes or Wright because he's not nearly as talented. It all depends on the markets need for
CFs
and how well he rebounds when he returns.
Dearly Departed: Almost the ENTIRE Pitching Staff
Johan Santana,

LHSP

-
I'm in favor of trading Johan no matter what. He's been hurt too much, costs too much and he isn't the guy he was when we traded almost nobody for him. The
Mets
would be wise to look at offers even if they don't need to cut bait with everyone on a total overhaul. Santana isn't going to fetch the same number or
perceived
value he did the last time he was traded but at least one +/++ prospect and at least 2 prospects overall.
Mike

Pelfrey

,

RHSP

-
Right now I'd trade
Pelfrey
for some
Pogs
. He's been awful and probably needs to go to AAA to reclaim some semblance of skill. He's young enough and cheap enough that somebody might still buy into his early 2010 numbers and make a deal. That list shrinks each time he pitches. Best case scenario is that he rebounds and builds back some value first. I worry that each time he pitches that value will go the other way.
R.A. Dickey,

RHSP

-
Say it ain't so! Yep, this is a Fire Sale and R.A. Dickey is not a prospect under team control for little too no money. He's a veteran with solid value who could net the team multiple prospects on the trade market. The list for suitors might actually be higher than almost any other player. Met fans would likely have a riot if
Alderson
actually did it.
Chris Young,

RHSP

-
Young has pitched well when healthy so it's only sensible that he has some value. Young is a 1-year rental and trading him would make sense as soon as the
Mets
are completely out of the race no matter what. He was definitely a good signing but holding onto him does nothing. Unless he could become a Type A free agent... I don't think he can.
Chris

Capuano

,

LHSP

-
As a starter not so much value but as a lefty reliever and swing man he has some value. I don't claim that it's a lot of value but it's enough that the
Mets
could get something back which is generally better than nothing.
Capuano
or
Pelfrey
should be moved out of the rotation for Dillon Gee in the near future. It bothers me that the team is screwing around with Gee.
Francisco Rodriguez,

RHRP

-
Frankie has some value already and more value going to a team who HAS a closer. On a team where his option won't vest he's a GREAT 7
th
or 8
th
inning setup man who can be a difference maker.
Mets
could either look to dump his salary and not get much back or pay part of it and get a prospect in return. Both solutions are good and both are smart to do with or without a fire sale.
Taylor

Buchholz

,

RHRP

-
In the absence of Frankie, Taylor might be the closer...
never mind
that. This is a "Fire Sale" so Taylor goes too as he's worth more than any other reliever we have. I'm not entirely sure what a cheap, team controlled setup man would net the
Mets
in terms of prospects but it's likely to be a decent haul. Besides, Pedro
Beato
is cheaper and younger and can be rushed into the closer role too quickly... just like we planned.
Jason
Isringhausen
,
RHRP
- Izzy deserves to be on a winning club the way he's pitched. He is still good enough to handle later innings and he's not going to be of much value down the road. He won't net the
Mets
a lot but even getting a mediocre prospect might be worth it if we are selling EVERYONE who isn't nailed down.
Ike Davis, Josh Thole, Jonathan
Niese
, Dillon Gee and Pedro
Beato
would be the players I'd peg to survive even the most complete Met Fire Sale. It would mean promotion for
Lutz
,
Duda
,
Tejada
, Evans,
Nieuwenhuis
, Martinez,
Gorski
,
Schwinden
,
Cohoon
and others. The team would finish poorly and have a good regular pick in the 2012 draft and enough payroll flexibility to do almost anything.
So... what I'm trying to say here... is that Joel Sherman is wrong. The
Mets
don't need to have a "Fire Sale". They need to make smart decisions with the players who are not going to be giving the
Mets
returns beyond this season.
Oh yeah... and if you want the fans to keep showing up at the park... re-sign Reyes.