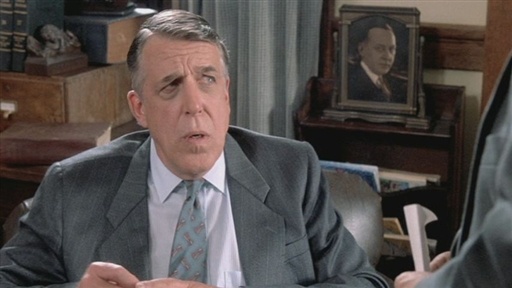 Jenrry

Mejia, 22:
Today's Minor League report starts with the mention of the injury to
Jenrry
Mejia. You already know about what happened and that he needs Tommy John surgery. You've even heard moronic speculation that he'll now be magically relegated to the bullpen. I can only tell you that the
Mets
could ill afford to have their top pitching prospect hit this type of road block. Today's post will instead focus on the pitchers who are HEALTHY in the Met minors.
Chris

Schwinden

, 25:
Schwinden
is the only starting pitcher still in AAA who has pitched remotely well. There is little to nothing to fault him on his first 3 starts but his fourth outing was shaky and it may be that AAA is adjusting to
Schwinden
.
Shcwinden
is a control pitcher who relies on using the strike zone to make up for a low 90's fastball. His secondary offerings include a slider and a
changeup
. He's likely not more than a reserve starter or long reliever.
Mark

Cohoon

, 24:
Again, three GREAT starts and then things start to
un
-ravel.
Cohoon
will look to rebound after his 5 ER outing on May 1st. Again...
Cohoon
has nothing to over-power anyone. His fastball sitting in the high 80s. His secondary pitches (
curveball
and
changeup
) are both usable pitches and he projects as a useful back of the rotation starter with the added bonus of being a lefty. He's probably going to be going up to AAA as it seems the organization is going to be conservative. He should be in the majors in 2011 if he's needed.
Brandon Moore, 25:
I talked about Moore a lot last year. He was VERY good in
Savanah
, okay in Port St. Lucie and TERRIBLE in AA. Again in AA he's proving to be up to the challenge there. The term "Junk-
Baller
" might be used for Moore who throws a middle 80s fastball, with a variety of off-speed pitches that include a
slurve
. He's not a top prospect or someone who people imagine will make a large impact in the majors but he could come in and be a good reliever against fastball hitters.
Bradley Holt, 25:
Brad's 2008 was GREAT. His 2009...
feh
. His 2010 was JUST bad. His 2011... well it's actually pretty nice all things being equal. He's got his velocity back up and he's keeping people off base. His 4
th
start (notice a trend?) was poor and the opponents hit .462 against him that game. OVERALL... he's held the enemy to a .192 AVG. That is pretty sweet. It was once thought that Holt could be a front of the rotation guy. I think he could still be a #3 or #4 pitcher in the
MLB
. I tend to wear rose color glasses though.
Robert Carson, 22:
Because of his age and build I think Carson might be the best guy currently in AA. He's a lefty and at 6'3" he's right around the area that coaches look for in players. He's another victim of the 4
th
outing blues. He's another Fastball/Slider/
Changeup
guy but being a lefty with a low 90's fastball he could develop into something pretty useful at the major league level. At the very least a useful lefty bullpen arm. Because he's only 22 he's likely to not get the call to the majors no matter what in 2011.
Jeurys

Familia

, 22:
Familia
lasted until his 5
th
start before having his bump in the road. Thankfully... he already rebounded nicely. He is striking out a player an inning and that is swell but what I love is his sub 1.00 WHIP. He just doesn't let people on base. His fastball is in the mid 90s and has developed a change and a
slurve
to compliment the pitch that so impressed scouts back in 2010's Spring Training.
Familia
hasn't really shown any flaws in A+ so far and a call to AA is only a matter of time.
Matthew Harvey, 22:
So far
Familia
is the highest ceiling pitcher I listed.
Familia
looks like front-end starter but I don't think I'd call him an Ace. You know who I would call a future Ace? Matt Harvey. He's got a high 90s fastball and a few solid breaking pitches that are the reason he's striking out so many. The biggest issue he had before being drafted was his command and thus far it's been pretty solid. He's walking about 3 men per 9 innings which isn't excessive and he's looked like he's already too good for the hitters at A+.
Gregory

Peavey

, 23:
Greg has been pretty solid in
Savanah
but he's not dominating the league that is known to be easier on pitchers. His start last night was his best so far. 6 innings, 3 hits, 0
BBs
and 6 K's. He's got a fastball that reaches the middle 90s and a hard slider.
Peavey
is still to far from the majors for me to even venture a prediction of where he'll wind up but he's looking like he'll move up to the
FSL
either this year or to start next.
Erik

Goeddel

, 23:
Another guy who shows promise that I can't rightly project too well. A hard throwing
righty
Goeddel
has a shot to be a starter or a reliever depending on his development. Right now I can't say which is more likely. To go along with a fastball that I've seen described as a true + pitch, he has a solid curve ball that keeps hitters off balance. The
Mets
went over slot to get Erik and the expectations for him are reasonably high.