When your "Check Engine" light pops up, what do you do? Are you like my sister and I? Do you ignore it until something actually seems wrong? Do you take it to a garage and have the work on it? Do you break out the jacks and take a look on your own? It's usually a good idea to check these things out. Before my father blows his own gasket, NO, my car is fine. I thought it would be a good thing to take a quick check on the
Mets
. Sure the car has only been on the road for two weeks but lets see how she's holding up.
"Hey Dad, why do we check the oil?"
"Well son... do you remember how the engine in your first car cracked in half and burned out?"
"Yeah."
"That's why."
"Oh..."
For this analogy, what is the oil if the Met team is the car? Well a team's engine is powered by pistons and most cars have 4, 6 or 8. Most baseball teams have 5, and we call them starters. The goal is to keep these starters healthy so they can make 30+ starts a year and pitch 6-7 innings a game. You keep the starters healthy by giving them breaks and protecting them with relievers.
As you've heard the
Mets
have LOTS of relievers right now. Francisco Rodriguez, Bobby Parnell, Taylor
Buchholz
, Jason
Isringhausen
, Pedro
Beato
, Tim
Byrdak
, D.J.
Carasco
and
Ryota
Iggarashi
make up an 8 man bull-pen. The issue is that our starters, well..
Pelfrey
and
Niese
... have been burning up too quickly and this has left the bullpen taxed.
The day off helps but I expect another oil swap in the next three days.
Actually, the
Mets
have been pretty good in this department. Beltran is healthy, Reyes is healthy, Pagan is healthy and I haven't heard Luis Castillo complain about an injury for almost a blessed month (might have to do with him not playing on
any one's
team). The
Mets
have more than a few guys who you worry about their legs and their overall leg health. For now... all is quiet and quiet is good.
Replacing Break Pads

The key to defensive driving is your breaking. The Met breaks need work. They have lost at least two or three games because of sloppy defense and mental lapses. The odd thing is that I can't blame any of it on Daniel Murphy. That means that the
Mets
are getting gaffes from some of the surer hands in the field. (Well... one was
Duda
, but you get the point.) Terry Collins is supposed to be "Old School" and I hope that means he can get the
Mets
to be a little better about the basic defensive fundamentals.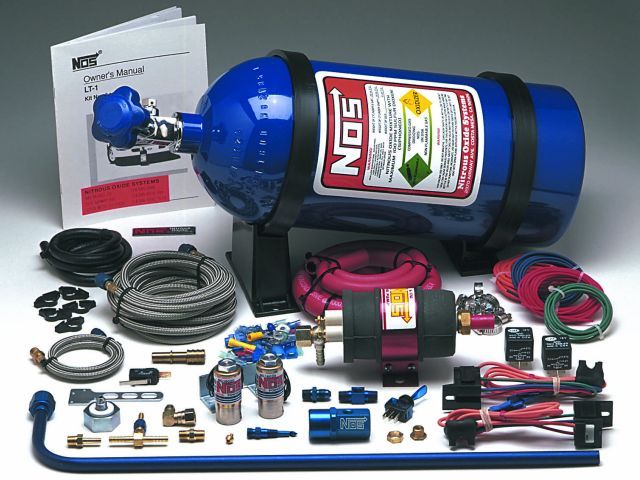 Do we have a secret weapon in our arsenal. Can we push the "Go Go" button and flash from last to first on the supernatural chemical power of illegal engine enhancements? Ask Manny Ramirez.
Actually the
Mets
DO have some not-so-secret weapons they could try:
Jason Bay -
Not the secret weapon I'd necessarily bank a season of success on, but he's better than Willie Harris or Scott
Hairston
. Jason Bay should provide and offensive boost to the lineup when he returns later this month. The key will be, seeing how much power and production he ACTUALLY provides. 2010 numbers will NOT cut it with me, the
Mets
or the Major Leagues.
Johan Santana -
Santana will not be back until June (at the earliest) and that means that he's not a quick fix by any stretch. HOWEVER... if the
Mets
are still close in June/July then they have a pretty good "Go Go" button to press. The key will be that Santana is too valuable to hurt if 2011 is only a dream. They may want to save their Ace for 2012 and I can't blame them if they'd want to.
Jenrry

Mejia -
Mejia has only pitched 1 game this season but 6 innings without giving up a run is a pretty good sign. Only 3 hits, 2 walks and 6 K's are also pretty good signs. Mejia is going to come up for the
Mets
in 2011. The question is, WHEN? The
Mets
will NOT bring him up for a spot start. Not with Dillon Gee around and pitching pretty well. The
Mets
will wait until he's ready to hold down a job for keeps. I love the idea of bringing up Mejia when Santana returns. It takes the pressure off both of them and that would be nice.
Matt

Harney

-
The people at
MmlB
are not going to be happy with me. They only read the blog when I beg them, so I'll just avoid doing that today. Matt Harvey is so far from the majors he doesn't have a head-shot with a team cap. Yet after two FLAWLESS starts in the minors (racking up 17 K's in A+) he looks like he's a pretty good "Fast Track" Candidate. He's 22, pitched in college, has great stuff and is blowing away the talented bats in advanced A. Even the conservative Minor League evaluator would project Harvey to move up to AA in 2011. Might this mean that he could see the Majors in 2011? YES, it might. This isn't Sandy
Alderson's
M.O. but you have to imagine that if Harvey has this level of success in
Binghamton
, the
Mets
will have to think about how close his major league future might be.