Different hitters are better suited for different spots in the lineup. As Terry Collins tries out various variations, I just wanted to see where the
Mets
might be MAXIMIZING the value of their players.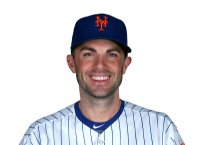 David Wright, 3B:
Wright cannot lead off. He's a touch too strike-out prone to be a pure
OBP
guy. Though... if you look at him hitting second it's not so bad. He's fast and usually sees at least 3 pitches in an at-bat. Frankly, we all know that Wright is made for the 3rd spot. He's fast and hits a ton, but he's become as free swinging as a #4 hitter. This means that if not for Wright's legs... he'd probably be moved back to the #5 spot. (Max Value: 2
nd
/3rd/4
th
/5
th
)
Jose Reyes, SS:
Reyes is a GREAT lead off hitter, but is that the "BEST" spot for him on the
Mets
? Well... yeah, it is. He could hit second, but nobody on the team is going to be better at moving on the bases and he's not the most disciplined swinger. Though I will say that Jose COULD be a #3 hitter (on the right team). Imagine if Boston could get Crawford and
Ellsbury
to hit. Carl and Jose hit similarly, if the
Mets
had Dustin
Pedroia
and
Jacoby
Ellsbury
on the roster... yeah... I'd have to hit Reyes 3rd. (Max Value: 1st/3rd)
Carlos Beltran, RF:
Beltran's legs are not what they used to be but he's still not Ike Davis on the base-paths. Beltran can't lead off and his power and so-so average don't lend themselves to the #2 spot. You could still hit Carlos 3rd (The
Mets
might want to try it) and the 4
th
spot still works to utilize his mix of talents, but what about late in the order. What about putting Carlos BEHIND Bay and Davis? It doesn't hurt a ton to have Carlos bat 5
th
or 6
th
, but maximum value isn't there. (Max Value: 3rd/4
th
)
Ike Davis, 1B:
Davis has the speed to NEVER hit above 4
th
in a lineup. That's okay because he's got the power and hitting skill to hit 4
th
or 5
th
. Hitting Davis any earlier cripples your speed on the base-paths and hitting him later than 6
th
wastes his power. I don't really think it matters WHERE among 4, 5 & 6 you put Ike, but I think you HAVE to put him there. (Max Value: 4
th
/5
th
/6
th
)
Jason Bay,

LF

:
When Jason Bay returns we could potentially think of him as a mix of power and speed. It's not lead-off speed, but he can swipe a bag if he gets into the right situation. Bay, like Wright is a bit of a free swinger and a touch streaky. Unlike Wright, his speed doesn't force him to the front of the lineup. His power (as a Met) doesn't lend itself to the clean-up role either. Bay would fit nicely in most roles from #5-#7. (Max Value: 5
th
/6
th
/7
th
)
Angel Pagan, CF:
Angel is mired in an AWFUL slump, but let us pretend he's the Angel we know and love. THAT Angel Pagan is designed to hit in the lead-off spot or 2
nd
in the lineup. He's got the speed and bat to make those roles work. Terry Collins keeps throwing Angel into the middle of the lineup... I don't see it. Angel is not a good #5/#6 hitter. He's got some power, but demoting him to that spot is dumb. If he's not hitting for average in the front of the lineup, put him in the 7
th
or 8
th
spot until he comes around. (Max Value: 1st/2
nd
)
Daniel Murphy, 2B:
Murphy has SOME speed but can't lead-off. Daniel can hit 2
nd
but really... he's not a front of the lineup guy. Terry Collins moved Angel out of the 2-hole and has tried Murphy out there. The issue is that Murphy is FAR better suited to hitting 6
th
or 7
th
than Angel. He's more of an RBI hitter than an
OBP
hitter so it makes sense for Murphy to be there to protect the back of the core.
Josh Thole, C:
Josh Thole proved yesterday that he could be a #2 hitter
ala
Paul
LoDuca
. He has patience and can slap singles and put wood on the bat when he needs to. He's not fast but he does have considerable value in the #2 hole. In fact, Thole's BEST value might be there. Though he doesn't hurt you hitting 7
th
or 8
th
. Hitting 7
th
or 8
th
he's merely an annoying slap hitter in the latter part of a lineup. (Max Value: 2
nd
/7
th
/8
th
)
Willie Harris,

LF

:
I REALLY see Willie Harris as ONLY an alternate but if he's playing there is one spot he's clearly best suited for. Harris is an ideal #2 hitter. He looks at pitches and can hit with people on base. In fact if Harris could not hit second based on value, I'd probably bat the pitcher 8
th
and him 9
th
. (Max Value: 2
nd
)
Brad

Emaus

, 2B:
Emaus
is supposed to be an
OBP
machine. He's supposed to make good contact too. He's also supposed to be a better fielder than Daniel Murphy. Can you tell I'm not an
Emaus
fan? Anyway,
Emaus
if he hit as advertised would make sense hitting 2
nd
or 8
th
. in the 2-hole he can see extra pitches and get on base for the core of the lineup. In the 8
th
spot he should at least be good for clearing the pitchers spot. I'm pretty sold on the
Mets
returning
Emaus
to Toronto before the end of May. (Max Value: 2nd/8th)
Met Lineup vs. RHP
1. Jose Reyes, SS (S)
2. Angel Pagan, CF (S)
3. Carlos Beltran, RF (S)
4. David Wright, 3B (R)
5. Ike Davis, 1B (L)
6. Jason Bay, LF (R)
7. Daniel Murphy, 2B (L)
8. Josh Thole, C (L)
Met Lineup vs. LHP
1. Jose Reyes, SS (S)
2. Angel Pagan, CF (S)
3. David Wright, 3B (R)
4. Carlos Beltran, RF (S)
5. Ike Davis, 1B (L)
6. Jason Bay, LF (R)
7. Josh Thole, C (L)
8. Brad Emaus, 2B (R)
Up This Week:

25 Other Things:
25 Things that might distract you from the foibles of the
Met's
25
MLB
players.
Generation K 2.0:
Mejia, Harvey,
Familia
, Holt and others look to be what
Isringhausen
never was.
Bay It Ain't So:
With Bay potentially back, let's start the micro-scope on his Met career.
Minority Report:
Who has deflated my hopes and dreams?